---
PCO / PCJ - Guards Van with Head End Power Unit
---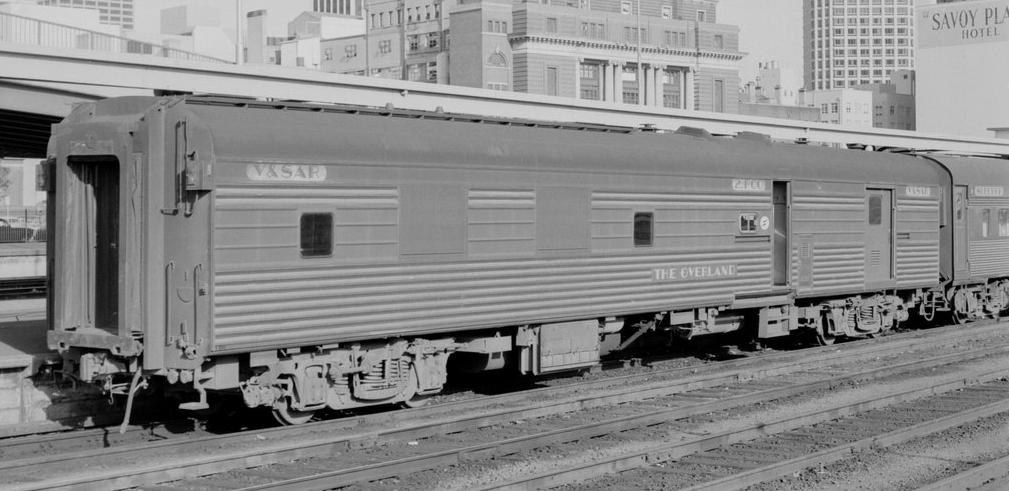 PCO
There were four PCO vans, numbered 1 - 4. They were Joint Stock vehicles owned and maintained by the VR and SAR and later administrations of AN, VicRail and V/line.
The Overland required 'Head End' power for heating and lighting. These vans were fitted with diesel generators.
PCJ
During 1995, V/line took over control of PCO 1 and 3. These vans became PCJ 491 and 492 respectively.
The vans were used for HEP equipped trains when hauled by non HEP equipped locomotives.
   Photos   for  'PCO  '

   FileID  Description................................................



   DJ463   PCO      1 - V&ANR, roof view, Spencer Street, 7/7/1985, [oPJV]

   BD214   PCO      2 - gene end, Spencer Street, 27/10/1976, [oRXO]

   AO112   PCO      3 - V&SAR (2) opp, Spencer Street, 26/4/1979, [oPJV]

   BQ746   PCO      3 - V&SAR(1), Spencer Street, 26/4/1979, [oPJV]

   CN172   PCO      3 - van windows blanked, V&SAR, Spencer Street, 1970s, [oBAU]

 
   No diagrams found for PCO   
   No photos found for PCJ   
   No diagrams found for PCJ   
---
File c017m compiled by Peter J. Vincent, updated 21/1/2007