---
Special Stock - "Clearance Van"
---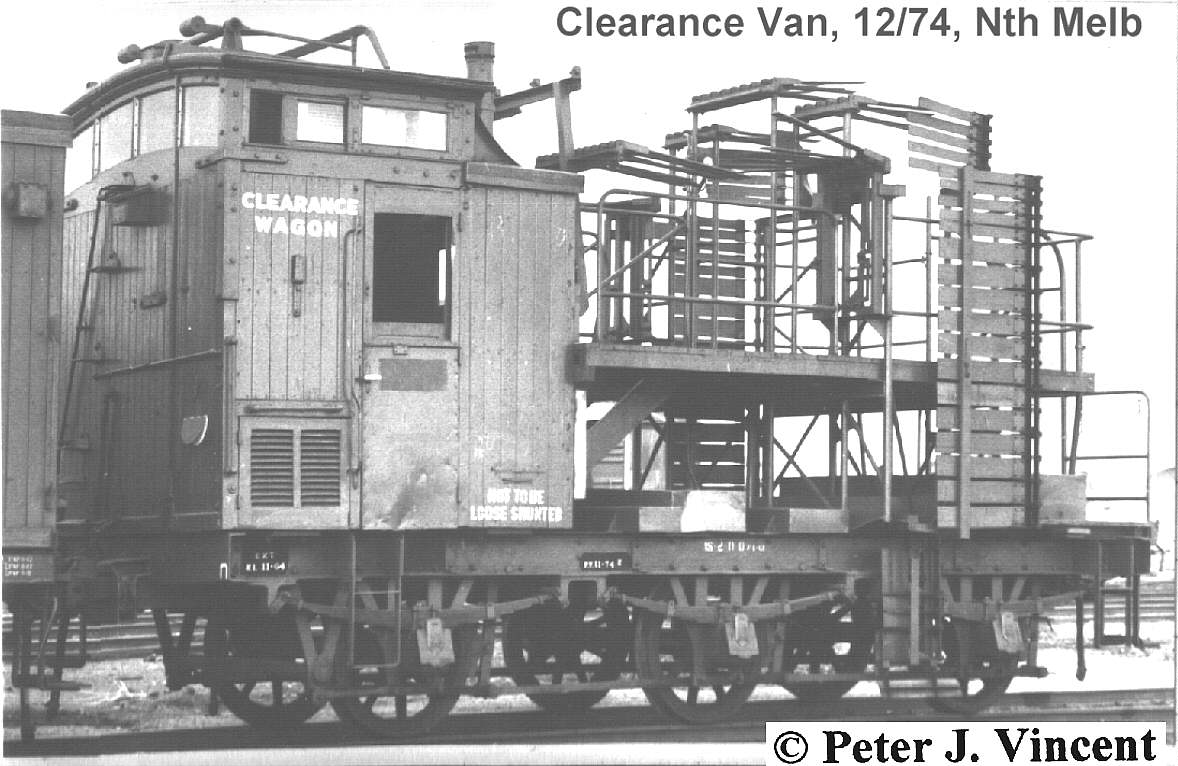 The clearance van was introduced to service in 1961 to test for clearances for special loads going to Gippsland for the Hazelwood Power Station project.
The pantograph was fitted with a graphing device which recorded the height of the overhead contact wire.
The vehicle was stored at Newport Workshops when not in use. From recollection it does not seem to have been used after 1974.
The vehicle was built as _D__ 241 and issued to service 22/12/1890. It was a six wheeled van fitted with Westinghouse brakes. In the 1910 recoding the van was reclassed and renumbered to _Z__ 218.
In September 1935 the van underframe was converted from screw couplings to automatic couplings.
The van was placed out of service and 'scrapped' 6/6/1960.
It was rebuilt to the Clearance van and issued to traffic on 14/2/1961.
It was finally scrapped and sold to Simsmetal, a scrap metal merchant. It went 'out the gate' from Newport Workshops to Sims on 22/12/1979, the official 'scrap' date.
File c160v01 compiled by Peter J. Vincent, updated 6/7/2007