---
MB - Cattle Van for Bulls
---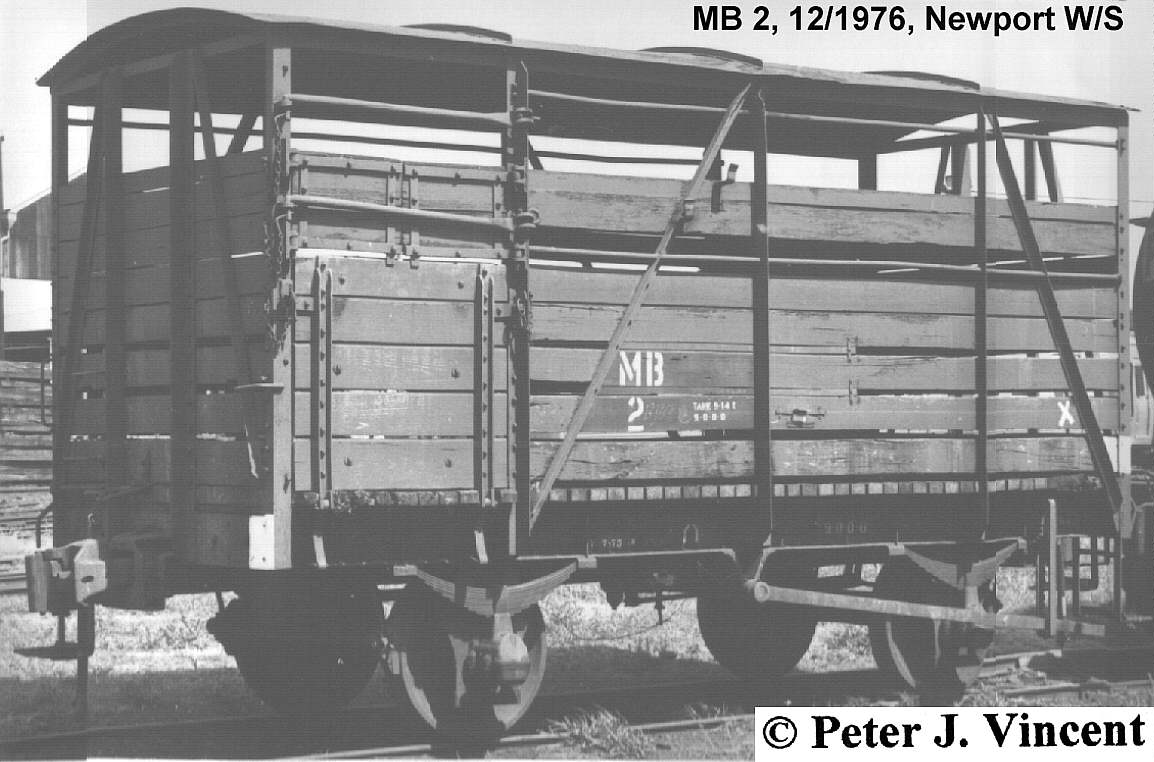 In 1969, two _M__ cattle vans were modified to transport 'bulls' and special stock. When not in this traffic they were used for normal catle transport. Main area of operation was between Wodonga and Melbourne.
Modification was simple removal of planks from the sides and lashing bars placed in the gaps.
The cattle trucks were MB 1 and 2.
They were scrapped in the early 1980's.
   Photos   for  'MB  '

   FileID  Description................................................



   CZ523   MB      2 - s1e1, Bendigo North Workshops, 1/11/1976, [oRXO]

   CN138   MB      2 - s1e1c, pin type, 1970s, [oBAU]

 
   No diagrams found for MB   
---
File c211m compiled by Peter J. Vincent, updated 29/8/2007