---
DH / ZH - Fixed Wheel Brakevan
---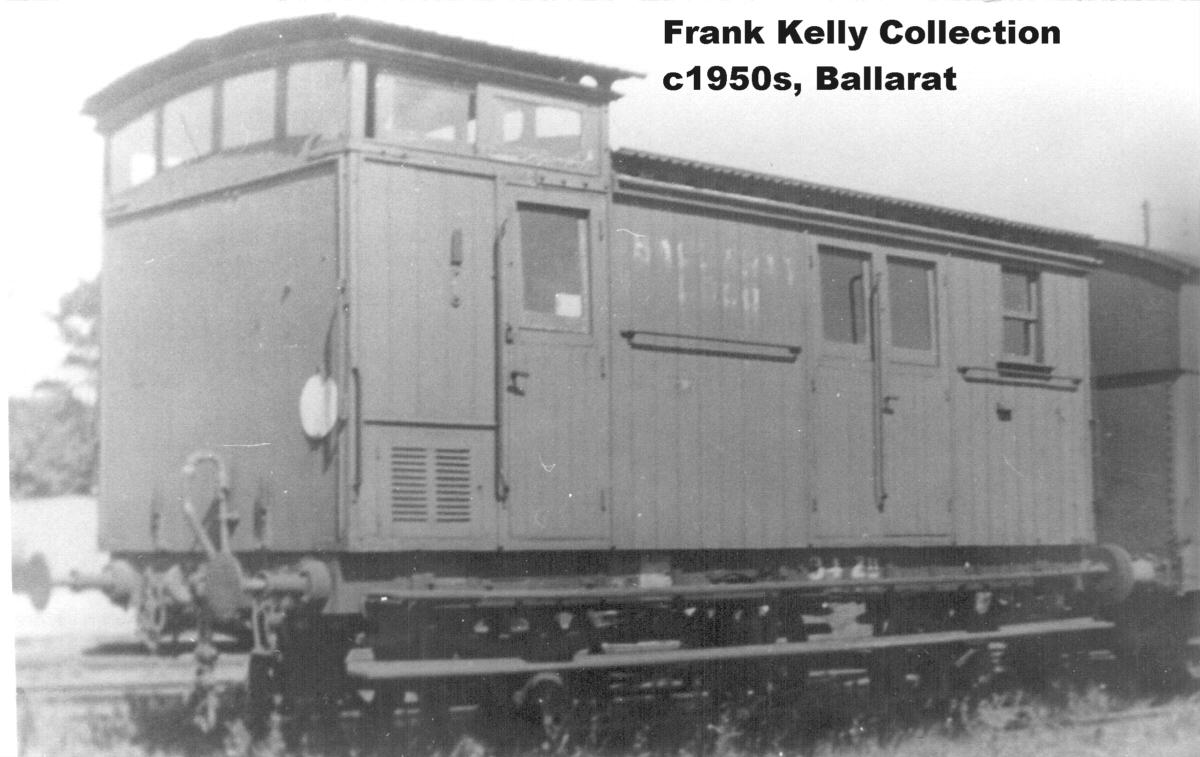 DH
By 1886, there were four short wheelbase guards vans in service. They were _D__ 25, 27, 33 and 34. The vans had a 19'6" long body, when most vans in service at the time were about 24'. Perhaps they were intended as short haul vans in suburban service.
During 1890/1891 all were fitted with Booking Offices. The Booking Offices on trains were to save on lineside staff as there was a depression at the time.
Around 1895, the vans were recoded to DH. The 'H' was used to denote carriages stored and used during peak times, generally 'Holidays'. The 'H' originally was a description painted on the carriage and was not part of the code.
ZH
In the recoding of 1910, the DH code was altered to ZH. From the records, only 27, 33 and 34 became ZH. DH 25 was recoded to _Z__ for some reason. This van went out of service in 1911.
In 1911, ZH 34 became a van on the Breakdown Train at Ballarat. It stayed at Ballarat until scrapped in 1956. The body was sold and moved to a property at Lismore. It was placed alongside a shop in the main street. As part of renovations to the shop, the van end was extended in about 1998
ZH 27 and 33 were scrapped in 1919.
   No photos found for DH   
   Diagrams   for  'DH  '

   FileID  Description................................................



   BF524   DH        -  4 x vans, [oD04]

 
   Photos   for  'ZH  '

   FileID  Description................................................



   AB794   

ZH     34

, 1940s, [sFXK]

   CQ836   ZH     34 - on breakdown train, Ballarat East, 1950s, [sPHD]

   DF058   ZH     34 - on breakdown train, Ballarat East, 1950s, [sPHD]

 
   No diagrams found for ZH   
---
File c264m compiled by Peter J. Vincent, updated 11/9/2007