---
Special Stock - 'Carey'
---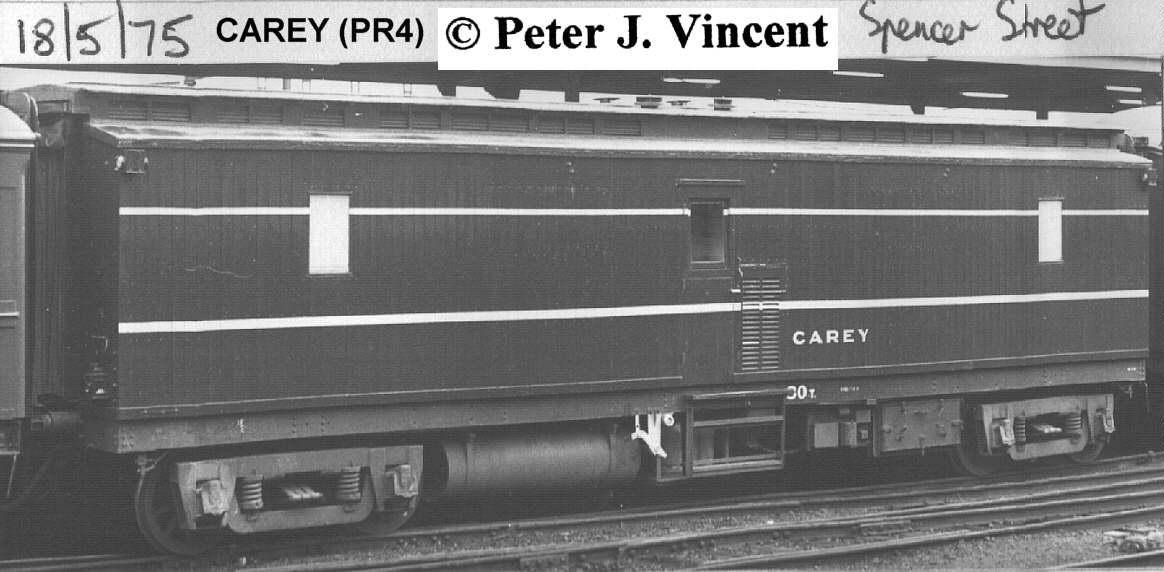 There have been two "Carey" cars; both operated as "Shower cars" attached to special trains travelling throughout Victoria
Carey ( 1st )
The first "carey" was converted from State Car 3 in late 1919. Conversion appears to have involved a new underframe.Photos in the late 1940's show 'Carey' with an _M__ outside channel type underframe.
Main source of error for this conversion is the 904 Diagram Book. The underframe lettering between "State Car 2" and "State Car 3" has been accidentally transposed in the printing
Official "Register" information shows the correct conversion. Diagrams from the 1930's showing special train consists also show the correct vehicle.
The first "Carey" was destroyed in a collision at Seymour about 1956.
Carey ( 2nd )
Van _C__ 43 was rebuilt to replace 'Carey' in 1956.
C 43 was originally built as a bogie horsebox with a guards van, coded as DFDF.
File c160v02 compiled by Peter J. Vincent, updated 6/7/2007