---
LP - Bogie Sheep Van
---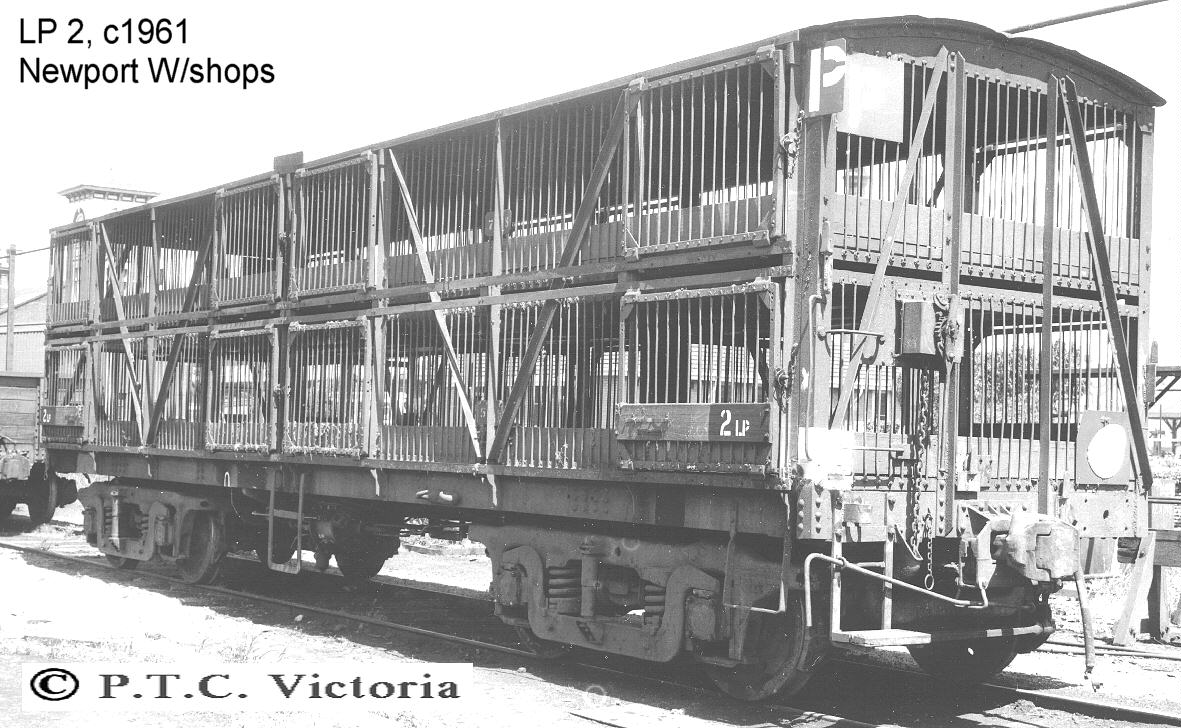 In 1960, ten _LL_ bogie sheep vans were modified for passenger speed; 70mph. They were fitted with 'BX' bogies, tail discs and side lamp brackets, requirements for trailing vehicles on a train at the time.
The class was altered to LP and the numbers were 1 - 10. The vans were converted from LL 16, 28, 45, 27, 44, 12, 15, 6, 8 and 50 respectively.
The area of traffic seems to have been between Melbourne and Ouyen. Specific trains they were marshalled on is not known but two fast trains on that corridor were the overnight passenger train to Mildura and the 'Mildura Fruit Flyer'.
Traffic seems to have changed by 1973 as the vans were modified to _LF_ during 1974/1975. When converted back, they took back their old number from the LL group.
   Photos   for  'LP  '

   FileID  Description................................................



   AF397   LP      2, 1961, [oPTC]

 
   Diagrams   for  'LP  '

   FileID  Description................................................



   AW155   LP        -  1 - 10, L-1, [oPTC]

 
---
File c359m compiled by Peter J. Vincent, updated 20/10/2007