---
VFWY / VZLY - Diesel Block Transport
---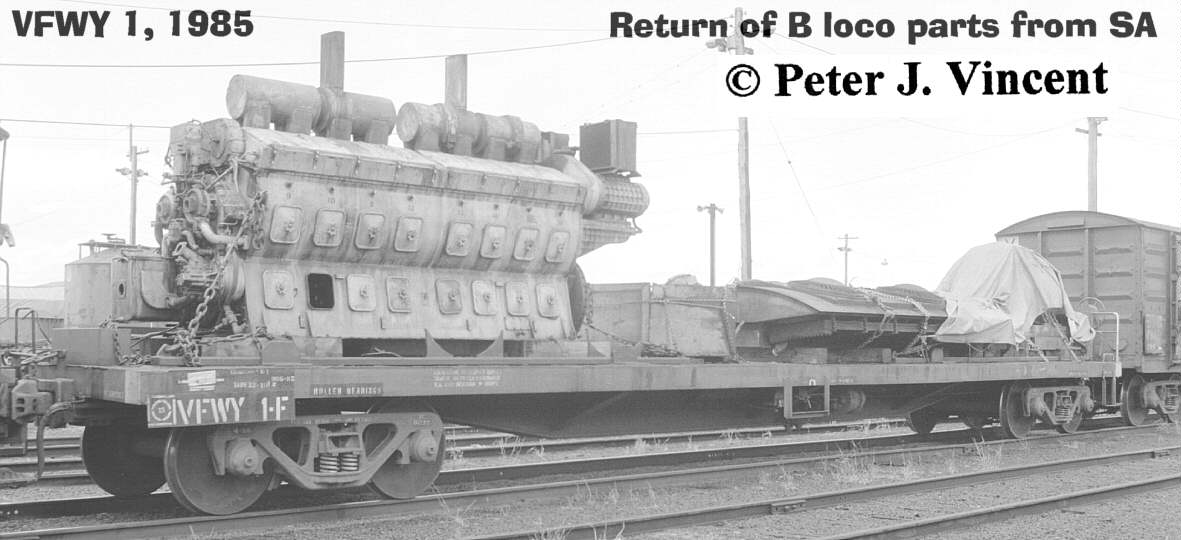 VFWY 1 was built from the scrapped wagon underframe of VLEX 817 in 1983. This van had been out of service since 1979.
This flat wagon was used to transfer engine blocks from _B__ class loco's from South Australia back to Melbourne. These B class locomotives were being rebuilt into the new A class locos.
In 1985 the wagon was recoded to VZLY 80.
This is the last information known about this vehicle.
File c490m compiled by Peter J. Vincent, updated 3/12/2007