---
VZDY - V/line Works Van
---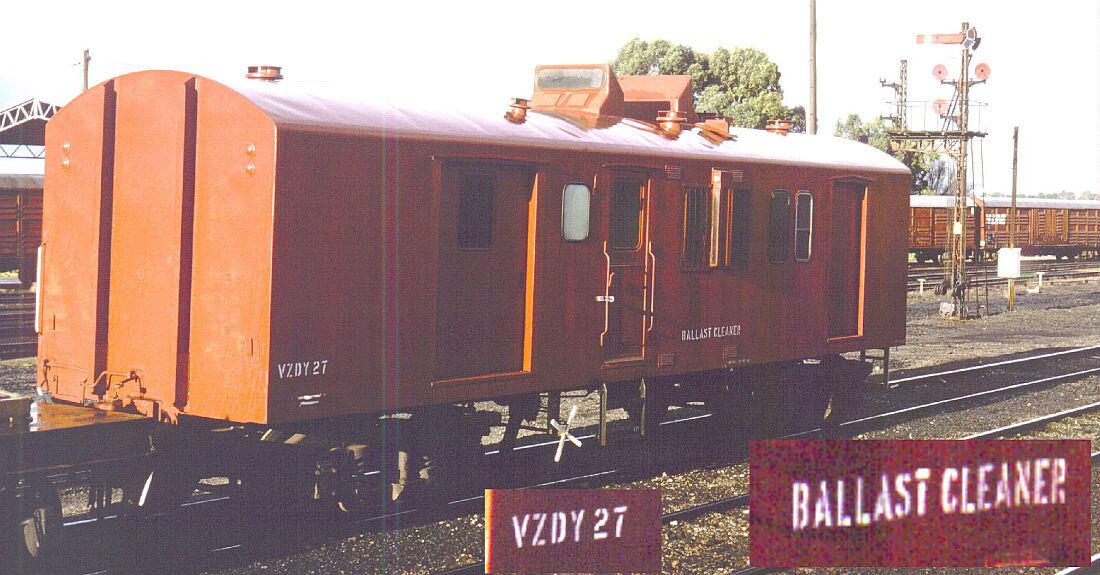 In 1988, several steel freight vans coded VVDY were reclassed for works train use. The class given was VZDY. Existing numbers were retained.
Van numbers recorded to date were: 9, 11, 14, 24, 27, 33, 40, 46.
Some vans were out of service by the mid 1990's.
VZDY 40 was sold and is now in service with the Bellarine Penisula Railway. It is running on 3'6" gauge with barframe bogies.
The MET also ran a VZDY class, numbers 51 - 54.
Vehicle history list - Vline - MET
   Photos   for  'VZDY '

   FileID  Description................................................



   AL513   VZDY     11 - Cyclic gang, [oGRE]

 
   No diagrams found for VZDY  
---
File c528m compiled by Peter J. Vincent, updated 1/1/2008