---
VBFX - 'Fastrack' Boxvan
---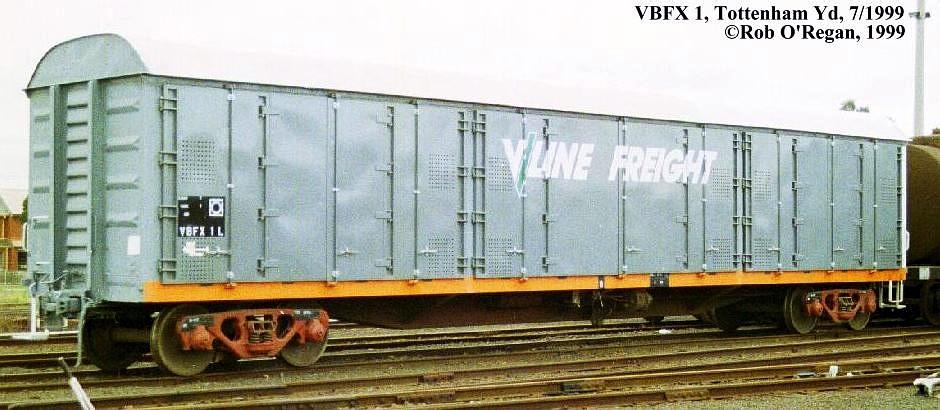 VLEX 949 was modified by Grizzly Engineering of Swan Hill during 1996 to become the sole VBFX van. The modifications included the removal of the fixed side louvre panels and doors, the fitting of two internal bulkheads, 3 pairs of external bi-folding doors and repainting into V/Line Freight colours. VFBX 1 saw very little use, and by August 2000 the body had been removed and the underframe converted to VFTX 28.
A second conversion by Grizzly Engineering (VBFX 2) was commenced but never completed. The underframe of VLEX 1039 became VFTX 39 by September 2000.
   Photos   for  'VBFX  '

   FileID  Description................................................


   No diagrams found for VBFX   
---
File c567m compiled by Rob O'Regan